[vc_row][vc_column][vc_separator style="blank" padding_top="50″][vc_custom_heading source="post_title" font_container="tag:h2|text_align:center" google_fonts="font_family:Cinzel%3Aregular%2C700%2C900|font_style:700%20bold%20regular%3A700%3Anormal"][vc_column_text]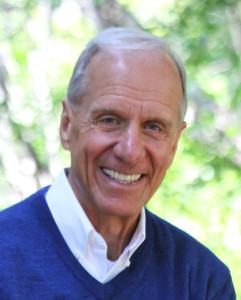 Here is my background. I came to Silicon Valley as the VP of Operations with VisiCorp, the provider of the industry's first spreadsheet, VisiCalc, and a pioneer in the personal computer revolution. Most recently, I served as President and CEO of Applied Weather Technology, a global company providing software and services to the maritime industry. My other experience includes CEO of Communications Solutions, Inc., division general manager of 3Com, and co-founder and CEO of The Saratoga Group. I have helped lead my companies through five successful acquisitions, and have worked as a consultant with a boutique investment banking firm.
In addition to writing, executive mentoring, business consulting, and public speaking, I sit on the boards of companies and non-profit organizations, and am active in church and community activities, including chairing the Silicon Valley Prayer Breakfast. I earned an A.B. in economics from Harvard College and an MBA from Boston University.
[/vc_column_text][vc_separator style="blank" padding_top="50″][/vc_column][/vc_row]