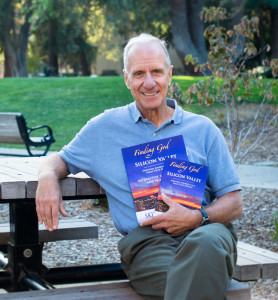 Finding God in Silicon Valley—Spiritual Journeys in a High-Tech World and its accompanying Study Guide and Workbook are now available.
After living in the Silicon Valley for 30 years, Skip was inspired to write these books after a discussion with fellow alumni at a Harvard reunion. He read a book called Finding God at Harvard by Kelly Monroe (now Kelly Monroe Kullberg). One of Monroe's goals in writing that book was to show that one can be both intelligent and a committed believer and follower of Jesus Christ.
Although Silicon Valley is often characterized as a place of high technology, materialism, and secular values, it is also a place where God is at work in the lives of many people.  Through this Website and book, I hope to tell those stories.